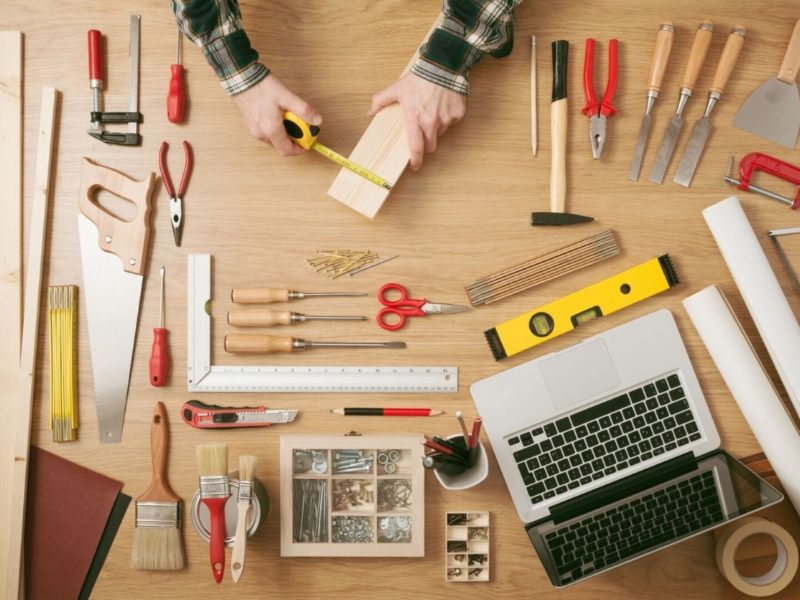 Monthly Conversion Optimisation Tools Update – September 2016
Lynne Wright, Operations Manager at AWA digital, takes a look at the latest conversion optimisation tools and industry news.
This month I report on Optimal Workshop's first foray into surveys; review a test cloning feature from WhatUsersDo; explore a faster, smarter way to build Hotjar polls; share news that Optimizely's new integrated platform is now live; and look at new interactive features from two survey tools.
Optimal Workshop ventures into surveys
Optimal Workshop has launched a new Questions tool – its first foray into traditional surveys – to help website and app providers get the feedback they need to improve their user experience.
Questions adds to Optimal Workshop's suite of usability testing tools and offers a quick and easy way to create simple, targeted surveys and keep them all in one place. Teams will be able to view the results in real time and export the data for further analysis and slicing and dicing.
Optimal Workshop says that the online survey tool has been built especially for user researchers and will help users quickly get to the heart of the matter.
Surveys can be created in more than 70 languages and researchers can use Optimal Workshop's own integrated recruitment service, or their own channels, and ask screening questions to get targeted results.
This is a great additional research channel for fans of Optimal Workshop which we find a good tool to use to find out how easy it is to find information on a website and where people get lost.
Optimal Workshop is also expanding its own research panel and inviting users to join. This is a great chance for customers to share their experiences of using Optimal Workshop's tools and to be among the first to test new features.
The panel is asked to take part in online surveys, interviews, in-person or remote user testing and will help the tool develop. Find out more, and sign up, here.
A cloning solution raising no moral dilemma

Creating a new user experience test from scratch can be time consuming, so WhatUsersDo has come up with a great 'cloning' solution for customers who want to run the same test on multiple websites.
With this video-based usability testing tool, users have always been able to copy a set of task instructions from a previous test, but other elements such as pre-screener questions, user demographics and exit questions have to be created manually.
WhatUsersDo says that it came across a number of clients who had launched similar tests close together and this was the inspiration for its solution, with none of the moral dilemmas involved in genetic cloning to worry about.
Now, after a test is launched it can be saved, cloned and tweaked, saving time and effort for busy marketers. WhatUsersDo is also asking for volunteers to take part in beta testing – a great way to get the inside track on new developments in the pipeline.
A faster, smarter way to build Hotjar polls
True to form, multi CRO tool Hotjar's latest development comes as the result of feedback from users who asked for more help setting up polls.
The way the polls are set up has been revamped and Hotjar says this will make the process faster and more fluid as well as making it easier to collate the responses.
In addition, the team has created a whole host of new resources to guide users through the process. These include templates, a nine-step action plan and instructions for combining polls with heatmaps as well as help deciding what type of polls to create and the right questions to ask.
We love Hotjar as everything it does is based on customer feedback and are excited about the new development that will make polls easier to create and manage.
Optimizely's integrated platform is now live
Optimizely's single interface for its A/B testing tool and new personalisation tool is now live.
As reported in last month's blog, the development means that users will no longer have to switch between the two tools, but can access them through the same platform.
We think this paves the way for integrated split testing and personalisation, making it easier for website owners to understand what customers want and then deliver tailored content using a single tool.
Now you can create more interactive surveys
Survey Monkey and SurveyGizmo have both launched new features to make their tools more interactive.

Novel new features from Survey Monkey include sliding bar and star rating format for questions. Both are ideal for mobiles and make surveys more fun to complete – for example with the star rating format you can use a range of icons such as hearts or a thumbs-up symbol.
Meanwhile SurveyGizmo has launched a text highlighter tool that allows respondents to comment on specific words, phrases or entire sections.
In a second development, SurveyGizmo has created a heatmap question tool that enables respondents to click on an area of an image, such as a home page, and say what they like or dislike about it. When reviewing the feedback, coloured shapes on the image give a visual representation of where people clicked so you instantly see the areas that have a greater concentration of responses.
FREE EBOOK
Discover how businesses have made the shift from CRO to experimentation – and you can too
Download your copy today >
Posted in: CRO Tools and Resources
If you enjoyed reading this, you might also like