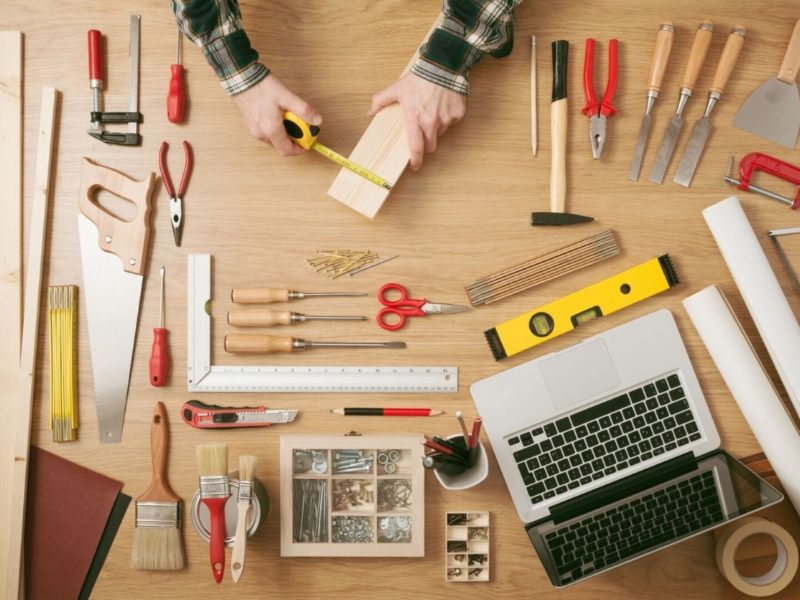 Monthly Conversion Optimisation Tools Update – November 2014
Lynne Wright, Operations Manager at AWA digital, takes a look at the latest conversion optimisation tools and industry news.
This month I bring news of a FluidSurveys upgrade; an acquisition by the makers of split testing tool Visual Website Optimizer; speculate on the implications of a bold announcement by voice of customer survey tool iPerceptions; and share highlights from the latest Evernote conference, held in sunny California.
FluidSurveys goes to the next level
FluidSurveys is our survey tool of choice as it offers good value for money and has a number of features that help us understand our clients' visitors, so I'm delighted by news of its latest upgrade to version 5.1.
Of the new features, the one I'm most excited about is a multi-survey reporting option. One of the top survey tips we recommend is to send surveys to different segments – for example one-time customers, multi-purchase customers and non-customers. However, until now, comparing data from all these segments at a glance has involved a lot of manual work collating the results. This new functionality is going to make reading the results of surveys and comparing segments much easier.
Another useful addition is a new testing suite that allows you to see how the survey looks on mobile phones. More than a third of emails are now opened on a mobile, so this is a great way to make sure that respondents who access the survey on the move find it easy and smooth to complete.
Other upgraded features include new question types; new survey options such as a table of contents and page-specific next/previous button modifications; and new admin controls.
In my September tools update, I reported that Fluidware, makers of FluidSurveys, had been acquired by California-based SurveyMonkey and things are certainly moving in the right direction following this deal.
VWO acquires Concept Feedback
Wingify, maker of split testing tool Visual Website Optimizer (VWO), has announced its acquisition of Concept Feedback, a 27,000-strong community of web design and user experience experts.
Wingify describes combining A/B testing and feedback from thousands of expert users and web designers as a made-in-heaven match. They believe this will enable them to take a more holistic approach to Conversion Rate Optimisation (CRO) and help users choose the right things to split test by incorporating the opinions of industry experts into insight.
Concept Feedback's offering will be gradually integrated with VWO's flagship feature, the IdeaFactory, and will still continue to operate independently.
Using this service is certainly beneficial for companies who plan to carry out their own insight and not use the services of a CRO agency, but we prefer to focus on split testing driven by feedback from website users rather than industry experts.
A bold claim from iPerceptions
Following hot on the heels of the announcement that voice of customer survey tool iPerceptions has merged with ClickTale – as I highlighted in my October blog – comes the news that it is launching a Universal Code this month.
The company has boldly stated that Universal Code will be 'the last and only iPerceptions script you will ever need to put on your website'. It says that the code will enable users to have complete control over research via the Active Research SaaS platform including the ability to create triggers for surveys and comment cards based on a visitor's language, device, URL and other variables.
Although iPerceptions is not one of our core CRO tools, it's a handy feature for carrying out instant customer research on a website. It's been around for a long time and other tools are catching up, so I'm looking forward to finding out more about this development and how it differentiates iPerceptions from other voice of customer tools. I will report back on my findings in the coming months.
Highlights from the Evernote conference
Sadly I wasn't able to attend Evernote's fourth annual conference in San Francisco in early October in person and had to content myself with catching up with the highlights online.
Reports suggest that it was a lively two-day event with a number of high profile industry speakers including Adam Savage and Jamie Hyenman from the Discovery Channel's MythBusters.
Several new products were also unveiled. These include Work Chat, a feature that allows users to have quick conversations with other Evernote subscribers, and Context, a new Premium and Business feature that automatically flows related information to the workspace to help users see the big picture.
Evernote is a great collaboration tool that we use for writing notes and capturing ideas using screenshots and then sharing these with colleagues. It's particularly useful if teams are based in different locations and don't have access to the same folders.
FREE EBOOK
Discover how businesses have made the shift from CRO to experimentation – and you can too
Download your copy today >
Posted in: CRO Tools and Resources
If you enjoyed reading this, you might also like