14 Recommended Books on Conversion Rate Optimisation
When we first wrote this blog 5 years ago, there were only 5 recommended books, but as our team has grown over the years, we now have 14 recommended books.
Are you the kind of person who likes to leave all your cares behind when you go on holiday? Or do you see vacations as the ideal downtime to catch up on professional reading?
After we wrote our first CRO book, we also asked some of our team what non-fiction books they would pack in their suitcase (or load up on their Kindle) to optimise every minute on the sun loungers. Their choices cover a wide range of topics that come under the umbrella of Conversion Rate Optimisation (CRO), so you'll return home with not only a topped up tan, but also the tools to top up your sales figures.
Here are our optimisers' top 14 recommended books on Conversion Rate Optimisation:
Decoded: The Science Behind Why We Buy by Phil Barden
Jonny read this book years ago when it was first published in 2013 and has re-read it many times since. It's about neuroscience, and placement, proximity and sizing of pricing on a page, it's proximity to imagery and what that's going to do to a brain. The book talks about the web, but also about supermarkets. Jonny says: 'It gives me testing ideas that aren't UX or value proposition based. It's one of the things in CRO that not that many people know well at all and will always be a kind of dark art'.
https://www.amazon.co.uk/Decoded-Science-Behind-Why-Buy/dp/1118345606
Don't Make Me Think, Revisited: A Common Sense Approach to Web Usability by Steve Krug
Our Head of Analytics, John Barnes, likes this book by Steve Krug, as it's a classic and something he can always go back to and re-read. Him and a few other optimisers highly recommended this book to anyone working on websites.
https://www.amazon.co.uk/dp/0321965515
Persuasive Copywriting: Cut Through the Noise and Communicate With Impact by Andy Maslen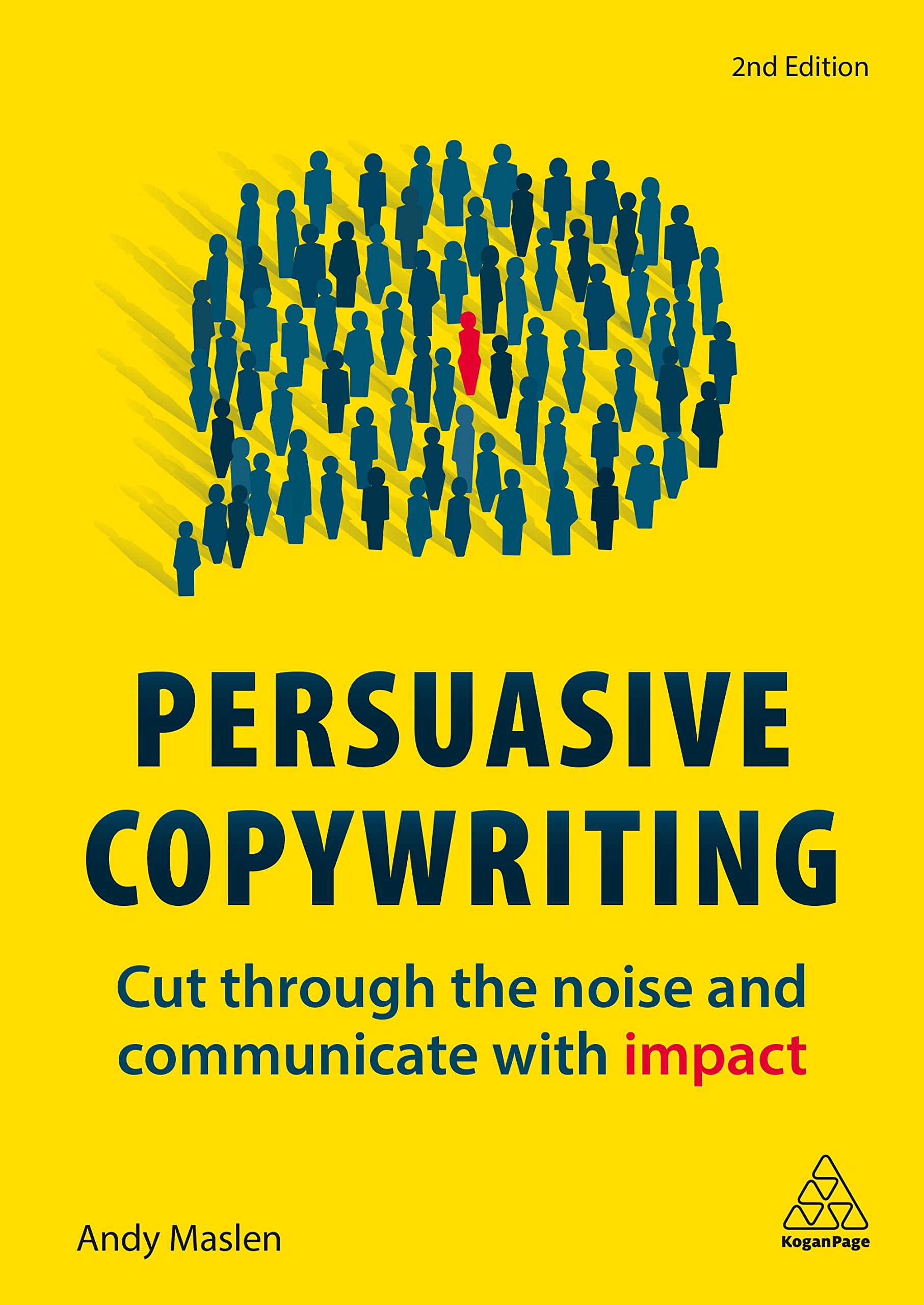 Michael recommends Andy Maslen's 'Persuasive Copywriting' book as it has insights into human decision making and consumer engagement, both of which are vital online.
Our COO, Johann, also recommends this book as it's very practical and actionable mixed with the theory behind it.
https://www.amazon.co.uk/Persuasive-Copywriting-Through-Communicate-Impact/dp/0749483660
Delivering Profitable Value: A Revolutionary Framework to Accelerate Growth, Generate Wealth, and Rediscover the Heart of Business by Michael Lanning
Johann van Tonder, our COO, likes this book as it's an original book on what value proposition is all about. Value propositions are something we're looking at increasingly more now with our clients.
https://www.amazon.com/Delivering-Profitable-Value-Revolutionary-Accelerate/dp/0738201626
Selling to Win by Richard Denny
Phil Cave, our newest optimiser has read and recommends 'Selling to Win', and says that although it is meant for field sales people, you can apply a lot of it to online selling too.
https://www.amazon.co.uk/Selling-Win-Richard-Denny/dp/0749433280
Atomic Habits: An Easy and Proven Way to Build Good Habits and Break Bad Ones by James Clear
Brendan has recently read the book 'Atomic Habits' and recommends it because it talks about how people create habits and how to change behaviours or perceptions – a lot of which can be applied online.
https://www.amazon.co.uk/Atomic-Habits-Proven-Build-Break/dp/1847941834
The Great Sales Book by Jack Collis
This is 'probably the best sales book' Johann has read. Johann likes it as it's old-school and was published in the 80's, but has some very relevant chapters.
https://www.amazon.co.uk/Great-Sales-Book-Jack-Collis/dp/0732266343
Sales Therapy: Effective Selling for the Small Business Owner by Grant Leboff
Phil also recommends 'Sales Therapy' as it discusses how you can build meaningful relationships but in a digital world. It tells you how to include personalised sales in to your landing page and web page and how you can apply those critical closing techniques.
https://www.amazon.co.uk/Sales-Therapy-Effective-Selling-Business/dp/1841127787
The Adweek Copywriting Handbook: The Ultimate Guide to Writing Powerful Advertising and Marketing Copy from One of America's Top Copywriters – Joseph Sugarman
Brendan read this book and found it very interesting as it gave him a few copywriting ideas to use online.
https://www.amazon.co.uk/Adweek-Copywriting-Handbook-Advertising-Copywriters/dp/0470051248
Conversion Optimization: The Art and Science of Converting Prospects to Customers by Khalid Saleh
Johann likes this book, although it is a basic CRO book, it is a great book for someone who is new to CRO.
https://www.amazon.co.uk/Conversion-Optimization-Converting-Prospects-Customers/dp/1449377564
Webs of Influence: The Psychology of Online Persuasion by Nathalie Nahai
Jonny read the first edition of this book when it first came out years ago, and found it extremely interesting. He hasn't yet read the second edition, but it might be something you want to add to your reading list if the first edition is anything to go by.
https://www.amazon.co.uk/Webs-Influence-Psychology-Online-Persuasion/dp/1292134607
The Choice Factory by Richard Shotton
This was a popular one amongst many of our optimisers, but The Choice Factory is one of Phil's favourites as it goes a lot in to lizard brain and subconscious thinking – a very interesting read!
https://www.amazon.co.uk/Choice-Factory-behavioural-biases-influence/dp/085719609X
Successful Analytics: Gain Business Insights by Managing Google Analytics by Brian Clifton
This book might not have been published recently but our Head of Analytics, John Barnes, regularly goes back to this book. Although published in 2015 and a lot has changed in the world of Analytics since then, John says this book is still relevant because it talks about how you should run an analytics project rather than the actual features of GA.
https://www.amazon.co.uk/Successful-Analytics-Business-Insights-Managing/dp/1910591009
Why We Buy: The Science of Shopping by Paco Underhill
Johann also likes this book as it looks at the psychology of buying. It's an international bestseller so should definitely be on your reading list.
https://www.amazon.co.uk/Why-We-Buy-Science-Shopping/dp/158799044X
If you've read all of the books and want more, read our ebook below to discover how the world's leading companies are using experimentation, not CRO, to move from doubt to certainty – and you can too.
FREE EBOOK
Discover how businesses have made the shift from CRO to experimentation – and you can too
Download your copy today >
Posted in: Conversion Rate Optimisation
If you enjoyed reading this, you might also like